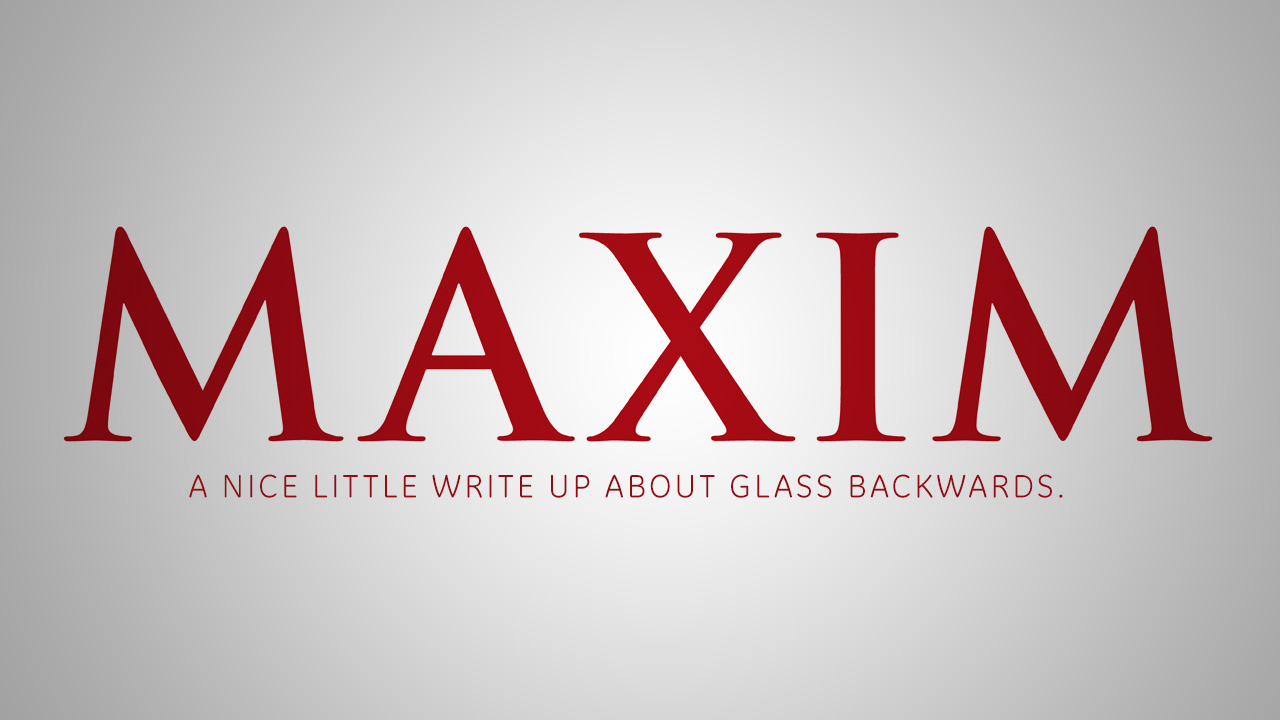 MAXIM Magazine gets it STRAIGHT.
God I love the internet.  Well, today I do.  I woke up to an amazing Google alert that had the words "Maxim", "Jude Goergen", "Glass Backwards" and "mastermind".  Clearly I was surprised – and then I remembered oh yeah – that interview with Michael Crenshaw!  I had no idea where the interview was going to end up, and obviously I'm not mad at the result.
Michael came across GB one day while I was in NYC filming Sother Teague at Amor Y Amargo. He and I never crossed paths, but apparently someone at AyA shared the link and Mr Crenshaw was impressed enough to contact me.
All in all I have to say I'm pretty impressed – even I think he makes the project sound cool.  So thanks Michael!
Oh and a slight edit – although I do currently reside in Chicago, I'm technically a Cleveland native.