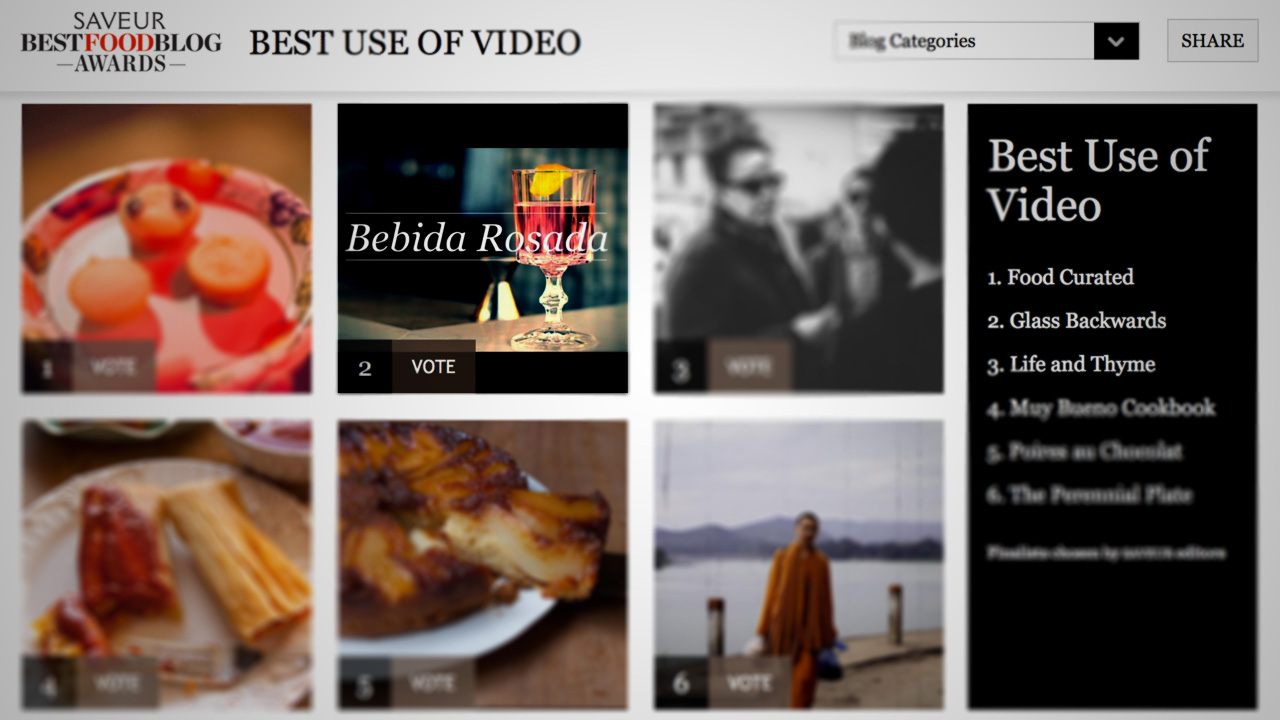 SAVEUR MAGAZINE FINALIST – Best Use of Video
Wow.  That's all I can say.
I've been doing this project on the low for less than 12 months – reaching out to and featuring folks within my friend (and extended friend) pool with absolutely zero expectations.  Thanks to the magic of the interwebs, the project has just snowballed.  So much so, that Glass Backwards has been honored to be featured as a finalist on Saveur Magazine's Best Food Blog Awards.  Say what?
I'll take it!
There are definitely some blogging pros up there and I feel honored to be among them, but if you feel like voting for my little project, that would be swell.
Thanks so much for all the support and for visiting!