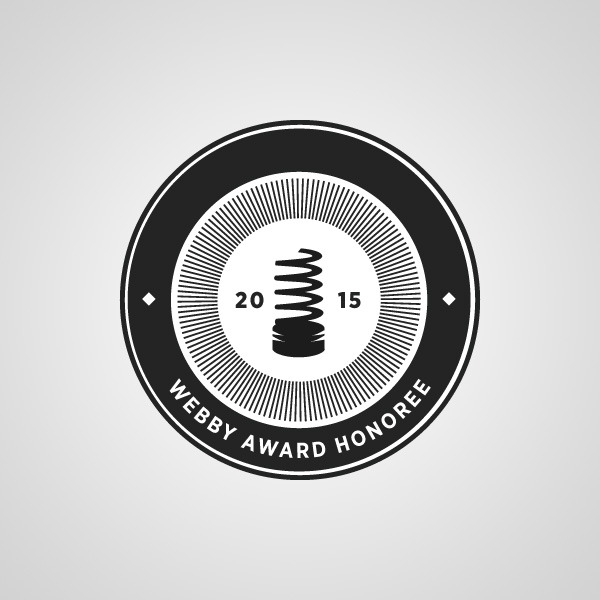 April has been insane: Glass Backwards named as Webby Honoree!
Right on the heels of Saveur's nomination for their Best Food Blog Awards (for the second year in a row!) – the Webby's have honored Glass Backwards by including it as an official honoree in the DIY Channel category. As the Webby's have been touted as "The Internet's Highest Honor", this is a massive achievement (if I do say so myself).  Being considered as part of the top 20% of all 50,000 submissions is a pretty great feeling.
Unfortunately I didn't make it to nominee status – but it takes more than one man to get to Action Bronson or Jamie Oliver status.